grab Your seat at our
Upcoming Events
We've partnered with the hottest restaurants - who have designed some truly mouth-watering menus exclusively for SocialTable! Click below to see more about our partner restaurants - and grab a ticket at one of our upcoming events! Remember - at SocialTable you pay for your individual seat at a group table - you never know who will be joining you at the table!
A first of its kind – this is the world's first rosé wine bar. Located in Potts Point, this restaurant exudes a era of class and sophistication boasting over 30 wines of the pink and delicious variety, and is paired with a menu that will even have you practicing your french at the table!
Dates: Feb 22 + 23
Themes: Singles, LGBTI* + Girls
Nestled in Potts Point - this Italian restaurant hosts a simple menu, with an emphasis on home made products. It blends seasonal ingredients, grass fed meats and sourdough fermentations seamlessly - all with an Italian twist, reminding you where home is.
Dates: Feb 24
Themes: Friends + Singles
An exceptionally cosy home in the heart of Potts Point with locally sourced ingredients offering warm welcomes, exceptional service and a scrumptious menu. It is home to a range of cocktails and wine that have been equally as hand-crafted and hand-picked to excite.
Dates: Feb 14 + 27
Themes: Singles + LGBTI*
A celebration of wine, fresh seafood and the Australian beachside lifestyle come together at this iconic Manly Beach restaurant. It boasts a casual summer vibe in an eclectic setting, and offers views of one of Sydney's most iconic and beautiful beaches!
Dates: Feb 20 + Mar 6
Themes: Mates Meet + Singles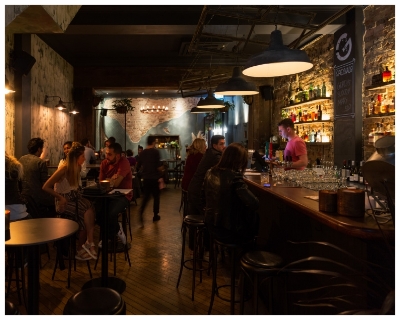 Wants you to indulge yourself. Located in Newtown - this restaurant caters to everyone with a host of vegetarian, vegan options to choose from. Gurdys vision is simple, great service, fabulous food, amazing drinks all bundled in a warm and welcoming venue.
Dates: TBD
A farm-to-table restaurant, complete with its own vegetable and herb garden. Proudly presenting the tastiest and most delicious food in the inner-west with a seasonal menu consisting of flavoursome food sourced locally and made with sustainable ingredients.
Dates: TBD