Dine, Share, Belong - Anywhere
- SOCIALTABLE -
New experiences can be daunting at the best of times…
…and dinner with a group of strangers is beyond the bounds of most people's comfort zones.
At SocialTable we host dinners that are focused on good people, genuine connections and nights to remember.
Our events are carefully planned, low-pressure, fun-filled and one you'll never forget.
So, whether you're new in town, wanna talk business, make new friends, or maybe even meet that special someone, there's a seat at our table with your name on it.
curated dining experiences just for you.
We've partnered with the best restaurants across the country to bring you delectable dining concepts and mouth-watering menus.
WHAT'S COOKIN'
YOUR BEST NIGHT EVER?
Check out some of our upcoming events below...or view them all to find your seat at the table!
Dinner Guests
The People are Diggin' It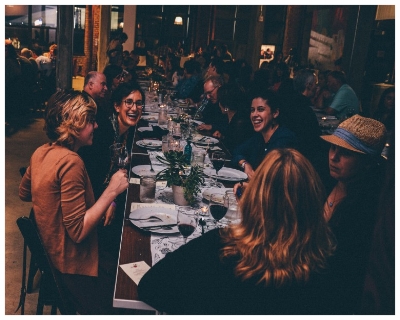 "This night was absolutely amazing. I was laughing so hard. It was so much fun. Just a really amazing group in general." - Paul
 
"Mega foodie but my social circle have all decided to make babies or become boring home owners& settles! I'm still up for new adventures and meeting new people along with fabulous food so this ticks all those boxes." - Jess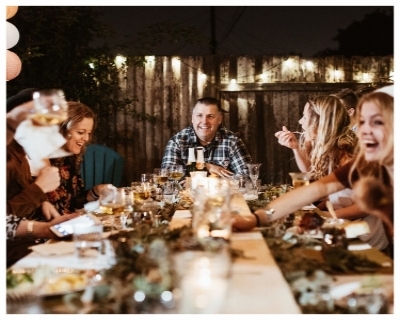 "The food was amazing, the wines were beautifully paired and explained, and the service was incredible. The host was attentive and fun, and really wanted us to have a great time. Please pass on our thanks!" - Lina
 
"The headache, the hangover and the late arrival to my meeting was truly worth it!" - Tony
"I noticed in the group last night there were many professionals with full time jobs . It is refreshing to meet people who aren't addicted to social media and want to make real life connections in a traditional manner." - Karl
 
"Love! Love! Love this concept and I've already referred friends. I think the email introducing everyone is perfect, it made me relax a little." - Anna
Subscribe For the latest
News from the table